Dear Little Fishies,
Five pools in 6 days with a wedding thrown in the middle for good measure. Got to be happy with that. With this trip, Adelaide switches over to 'glass half full' meaning over half the pools are conquered. By my reckoning there are 18 in Adelaide that fit my criteria (see here, if you need to be reminded) and I've ticked off 10. Plus one on Kangaroo Island. The only pool on Kangaroo Island and at 15, maybe 16 degrees tops, it was for me a lesson in the early effects of hyperthermia. But I knew I'd never forgive myself for not swimming it and, frankly, I'm not keen to revisit that pool so, I toughened up and did it.
I even managed a smile afterwards.
The Porpoise
Waterworld, South Australia – pool #281 (note the complete absence of other people)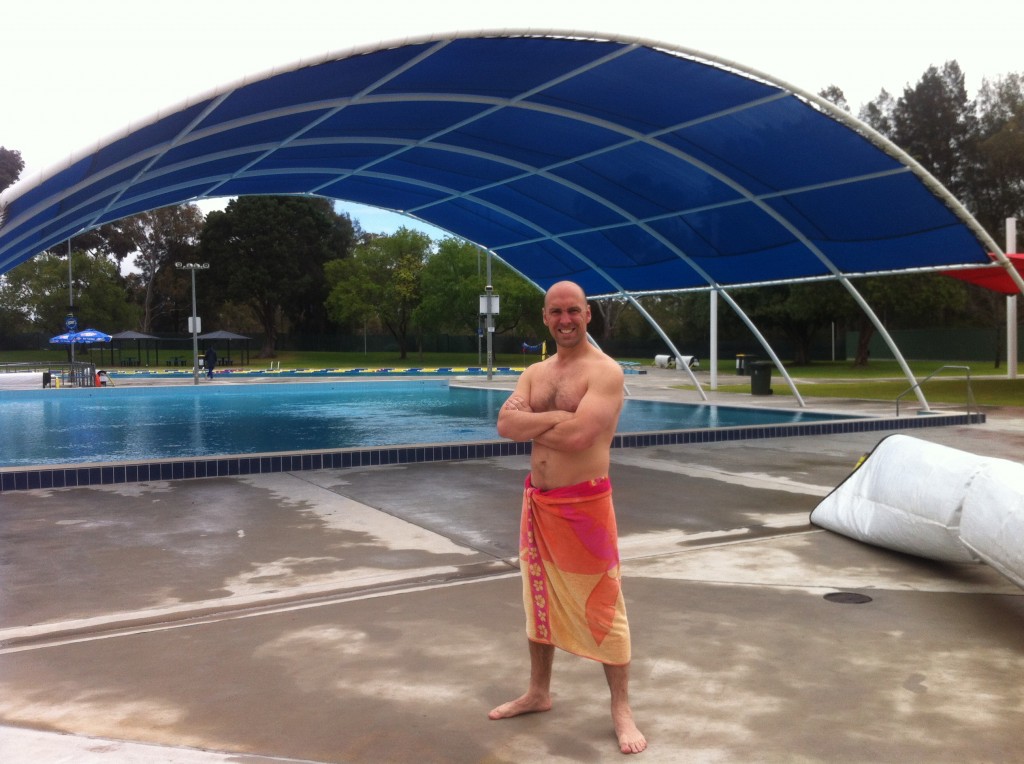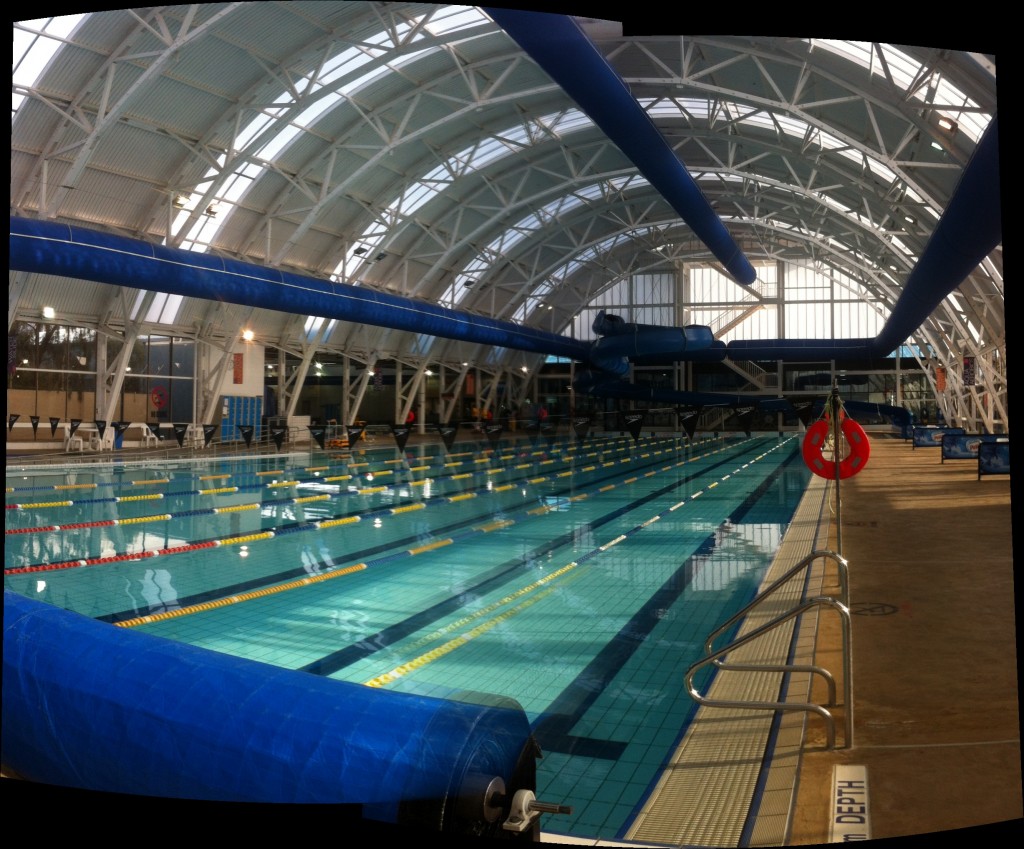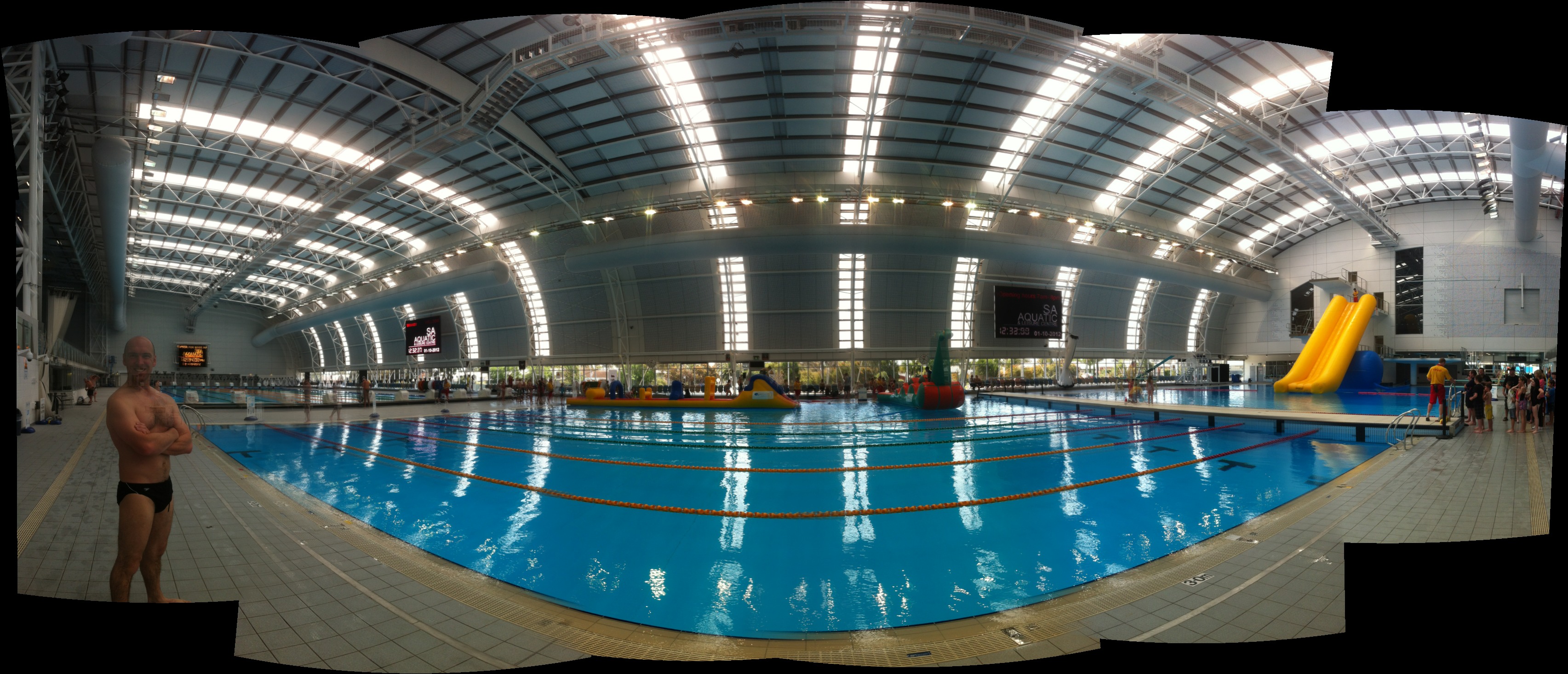 Elizabeth, South Australia – pool #282
State Swim (below) – pool #283
A modest $100 million facility. Yup, you read that right. Look closely and you can see two 50m pools one after the other. I've never seen that anywhere. From outside it looks like a spaceship has landed. Apologies for posing in the sluggos.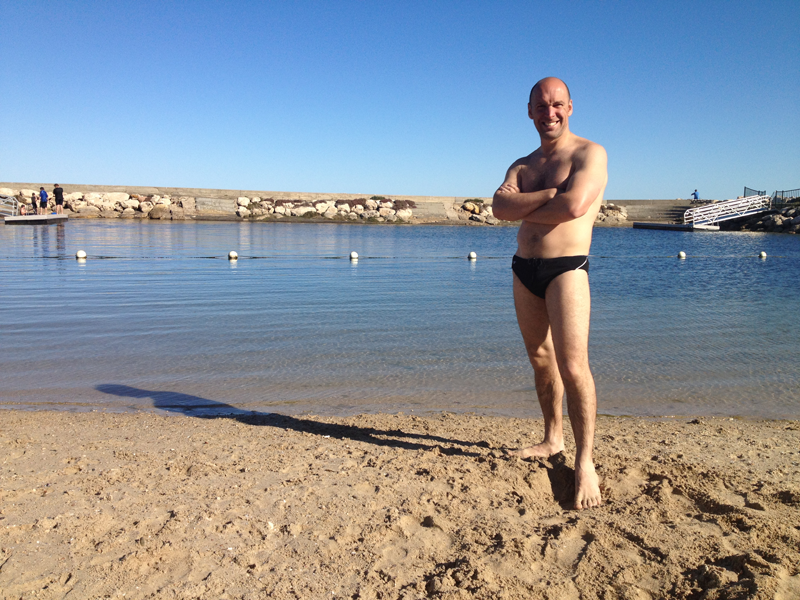 Kangaroo Island – pool #284
Once again, my apologies for the Speedos (and in the full sun, no less). Evidently, the near-freezing water temperature addled my brain and made me lose all sense of propriety. Coldest pool I've swum.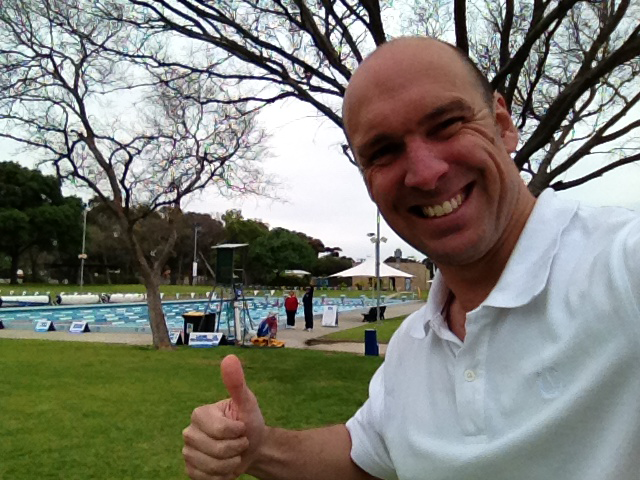 Marion, Adelaide – pool #285
Another freezing, raining day, but that didn't stop the whole family from 'enjoying' a few hours at the pool. Literally the only people there. Poor lifeguards, rugged up in their ski-jackets, were bored senseless. By the time the kids had slid down the waterside half a dozen times, they were the closest to blue I've ever seen them.