It hasn't escaped my notice that the pool conquering aqua hero is an individual bound by circumstances. Like the vegan in a food court. Or the bald man in the shampoo section of the supermarket. Or the bird that can only fly 100 kms finding itself somehow 110 kms from the nearest port of land (an unlikely situation perhaps). The Pool Conqueror is faced with limited available options.
Compare the runner or cyclist or even that strange sun-loving breed, the yogaist (or is it yogi? Yoga practitioner?) Rain, hail or shine they can do their pretty thing, pretty much everywhere. Up and down a train platform. Round and round the mulberry bush.
Not so the swimmer. I can't do it anywhere. There has to be a pool and pools arent everywhere. (If you were expecting deeper reflections than that, well I'm afraid, that's as deep as I have to offer.)
But therein lies the charm I feel. There's a real sense of exploration and discovery with an aqua quest – not unlike the great explorers of ages past. They say it's not the destination but the journey but that's only partly true. In fact, it's barely true at all – the pool's the thing. I rarely relate how I find them, the deserts I've crossed, the rivers forged, the highways mounted (not sure that's the right verb). But there is, I confess, what I might call 'an eager expectation'. When running or cycling or yoga-ing, you're not entering another world. But with swimming you are. You're suspended, your senses are truly dulled, but not your sensations. They are delighted in a thousand incomparable ways. (I think the most delightful expression of joy I've ever seen, was from people exiting a massive waterslide down at Jamberoo.) And so one heads to each new oasis knowing another world awaits – one of weightlessness, silence (nearly) and fluid sensuality. It's worth it.
And so to the year in review. Each year it gets a little harder. I have a family to support. A job to turn up to. I can't – though I dream of it – fill my days criss-crossing the country in the Kia, swimming, swimming, swimming. The year went well. 37 conquered. Here are the highlights.
Pool of the Year – POTY.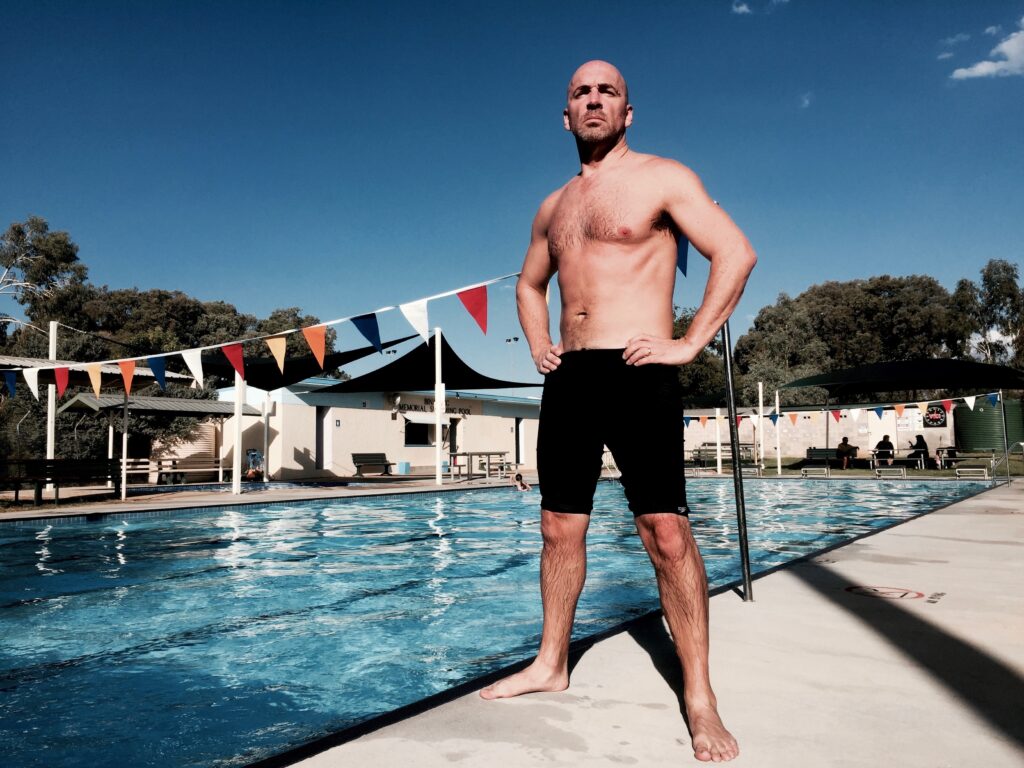 For the first time ever, it's a 3-way tie. A mate's dad died. I took the day off and headed west. I was at Boorowa when the doors opened at 9:30 and as the photo attests had it to myself. Then to Harden by 11:30, again the whole place to myself. It was a big sky day. Binalong I swam the day after on my way home. All were sparkling. I couldn't choose.
Re-conquered Oasis of the Year – ROOTY.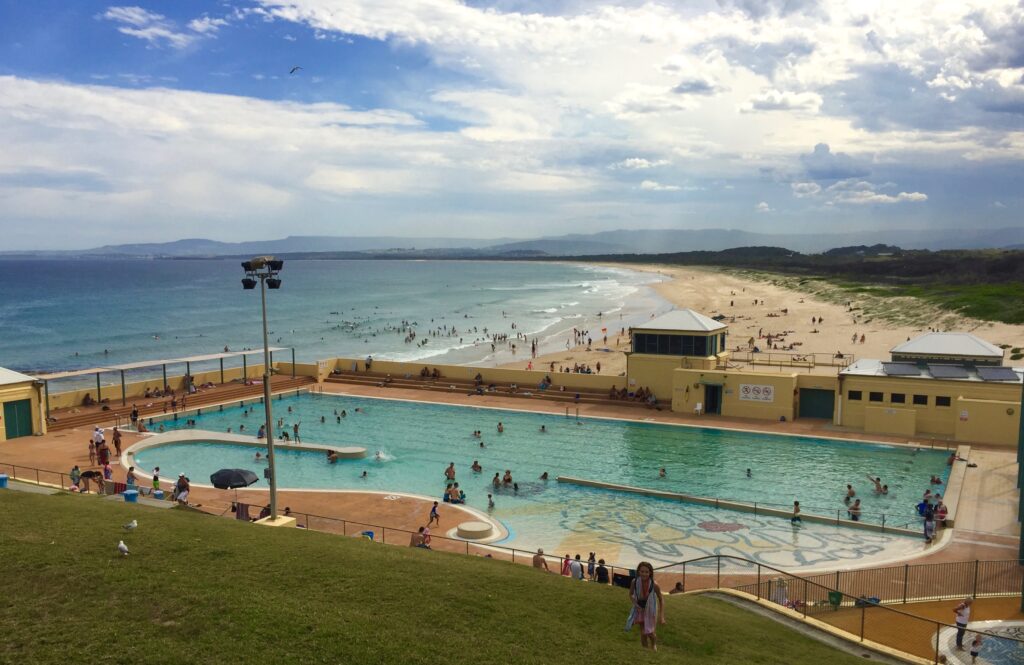 Say Port Kembla and what comes to mind? Steel. That's it. Steel, coal and the port. Well, there's a beach there. And there's a very, very decent pool too. You can sit on the hill next to it and look down the sweeping surf line and dream you're back in time. And there's an ever-present acrid smelter smell in the air.
Best ocean pool – BOP – St Kilda baths.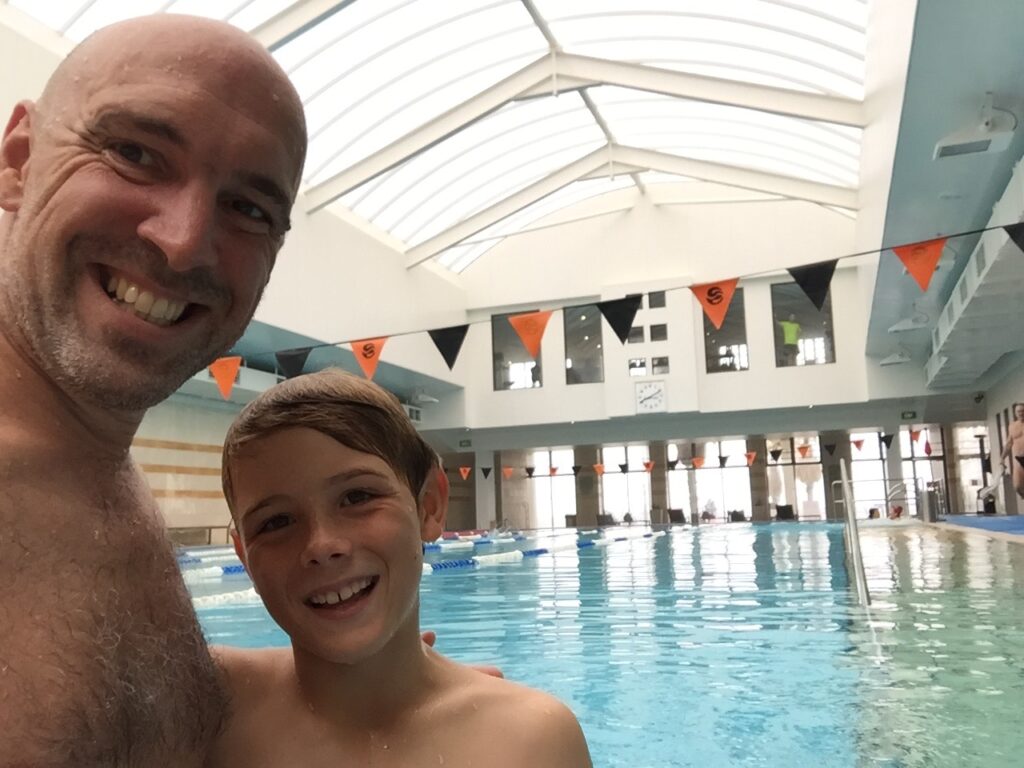 Don't be fooled. This is not an ocean pool, but it's the closest thing they have to an ocean pool in Melbourne. There actually once was an ocean pool here, or rather a pool in the bay. Which is linked to the ocean. But a hurricane or pollution or simply apathy destroyed it and now there's this little pool, indoors, overlooking the bay. It's nice enough but I won't be back and being the closest thing to an ocean pool that I swam this year, it wins this category simply by default. Ho hum.
Historically significant – Carlton Baths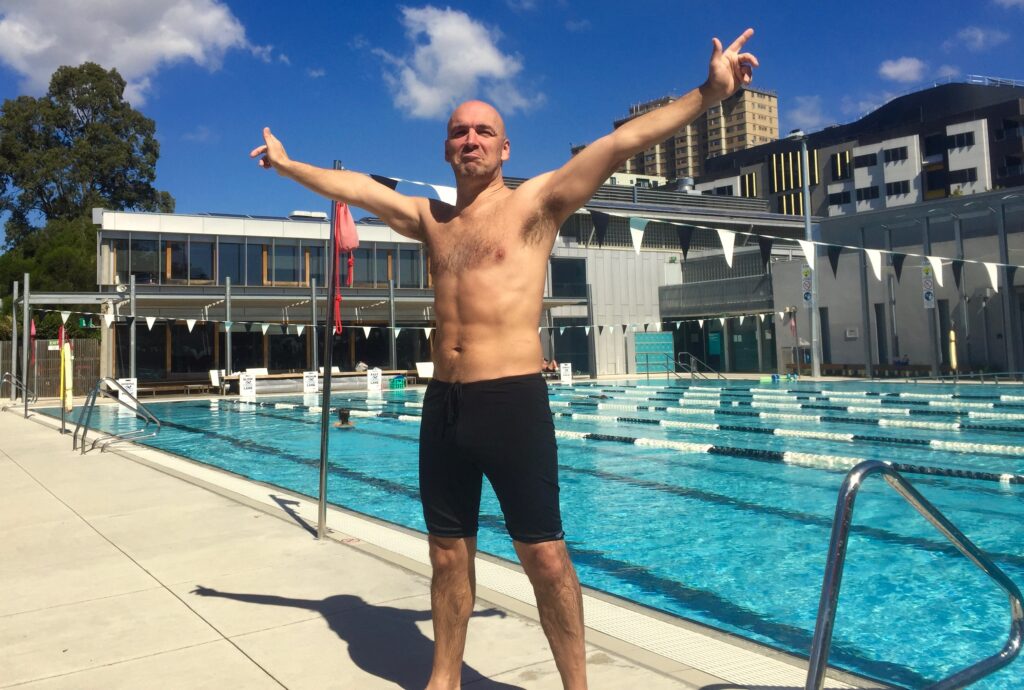 Carlton is inner city Melbourne right beside Melbourne Uni and full of tight terraces and bespoke (that is, deliberately clumsily messy) cafes. The baths have seen generations come and go but they've been renovated and simply delightful. My boys played on the waterslide for over an hour – and it's not a big slide either. What I especially like, is that they kept the old front facing XYZ Street so there's an elegantly effective transition as you move from the old through to the modern. A beautiful renovation.
Best regional – Dunedoo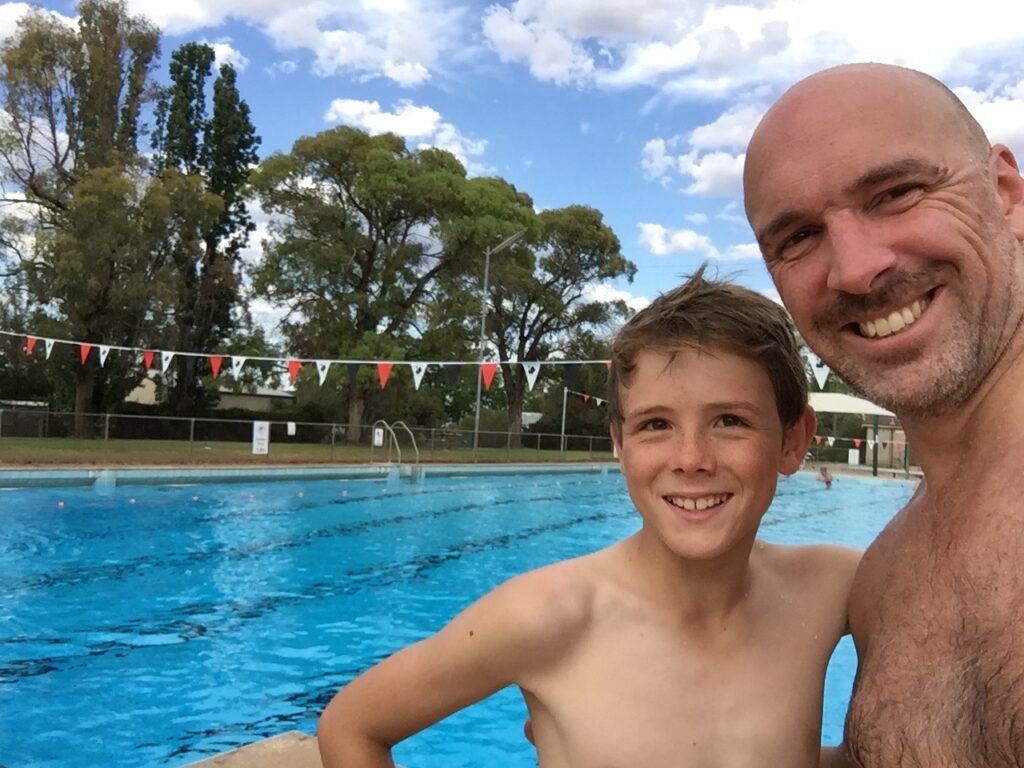 What's not to like about a town called Dunedoo. It's begging to be made fun of, so here's a nimble poem:
Dunedoo, Dunny don't
Dunny will, Dunny won't
Lovely sunny Dunedoo
Well, it was lovely when we visited and sunny too. And the change rooms had plenty of dunnies. So, that's enough to win regional pool of the year. Sometimes, it's that simple.
Best overseas – LA swimming stadium.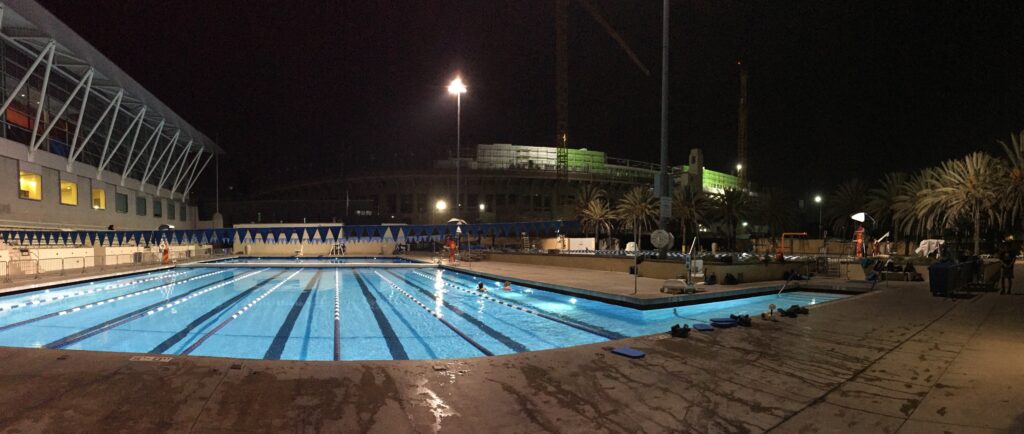 Stateside for a conference I managed to conquer three LA pools. LA has held the Olympic games twice (and will again in 2028). This pool was built during the depression era and held the swimming events for the 1930??? games. 'Twas an ochre sunset above the palms when I visited, the massive LA Colosseum a dark monolith against the sky. Had a nice chat with the lifeguard too.
And it's a wrap. Keep wet folks. I'll see you on the pool deck.
The Porpoise