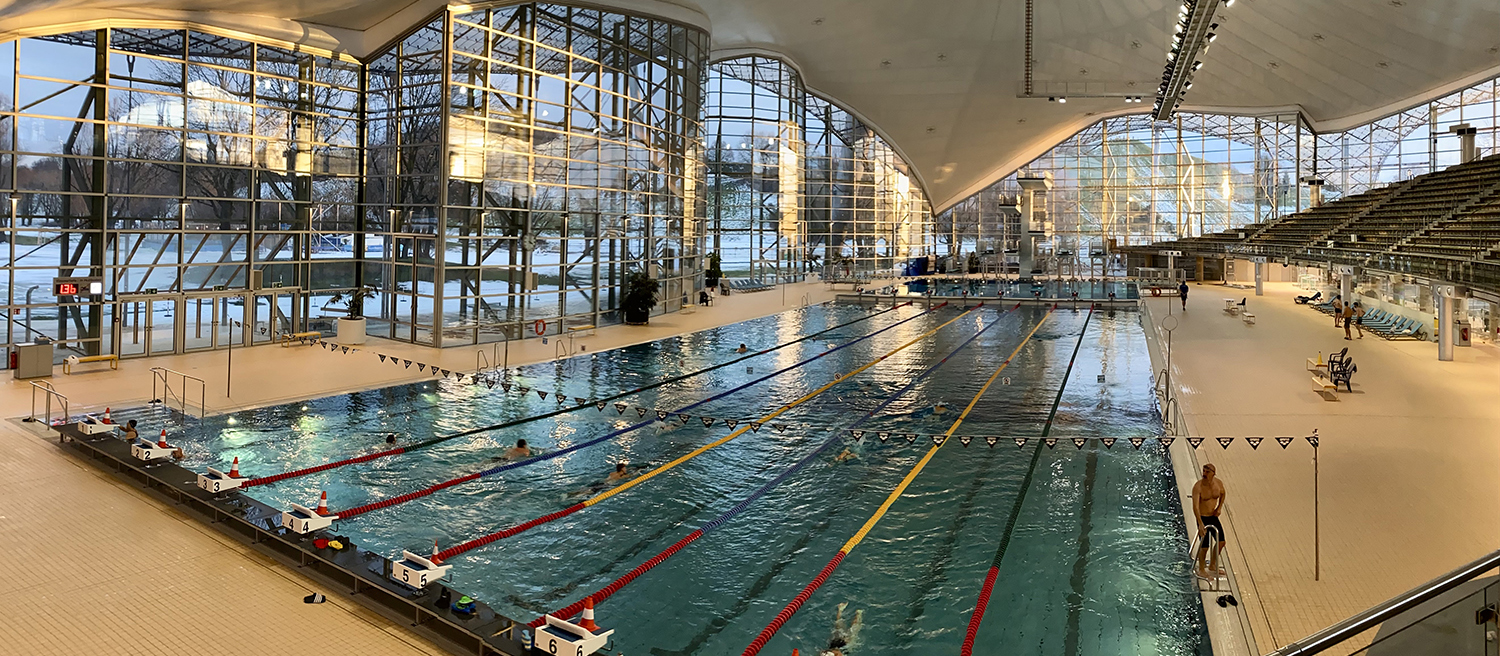 Regrettably, the first Olympic Games weren't televised. That probably won't surprise you as they were held hundreds of years before Christ in ancient Athens. But we know what events took place through numerous rather lovely and detailed sketches on broken shards of pottery. Wrestling was definitely included. As was running. And discus too. And more wrestling of a slightly different nature. If fact, there was much wrestling going on. What's also very clear is that all participants were naked. So maybe that's one reason It wasn't deemed suitable to televise.
Oh, and if you're wondering why contestants were naked in the first place, read Pherenike's story, a crafty lass and one I suspect generations of Athenian ladies would be thankful for.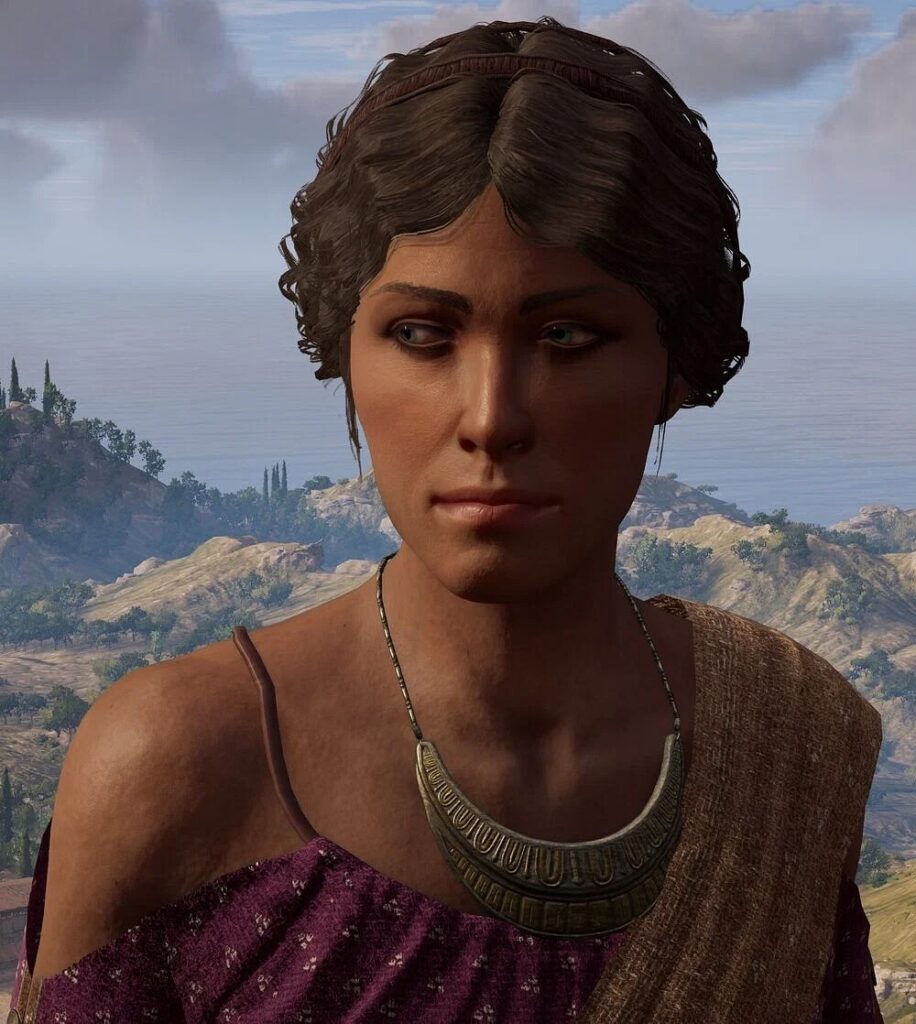 Pherenike – due to her sneaky and selfless carrying on,
all Olympic athletes were required to,
A) be male and, B) compete in nude.
Now, before you read the next sentence, you should take a deep breath. Here goes: There is no record of any swimming competition in the ancient games.
There. I've said it.
Now, I have no problems with naked competition in principle, but I do have a problem with not including swimming (naked or otherwise).
Fortunately though, in the first modern games swimming was one of the 9 events on offer. Held once again in Athens in 1896, the competitors from a mere 4 nations (not including Australia) leapt from a boat into the Bay of Zea – not naked – and swam to shore. None were eaten by sharks. Since that time, there have been 28 Olympic Games and swimming has been a part of them all. I've swum 4 of them. I know that sounds unimpressive and it is. But have faith, I plan to conquer the lot.
For now, this is what I can share with you.
Sydney – 2000

As stunning today as it was back then. This is the competition pool. There is a 50m warm up pool up the right hand end, near the palm trees.
954 swimmers (all better than me, I'd say) from 150 nations competed. In the 50m men's final, incredibly, there was a tie: Gary Hall, Jr. and Anthony Ervin, both American, won with 21.98. Ian Thorpe won the 400 and Grant Hackett the 1500. In the 50m women's final, Inge de Bruijn of the Netherlands won with 24:32.
Los Angeles – 1932 and 1984.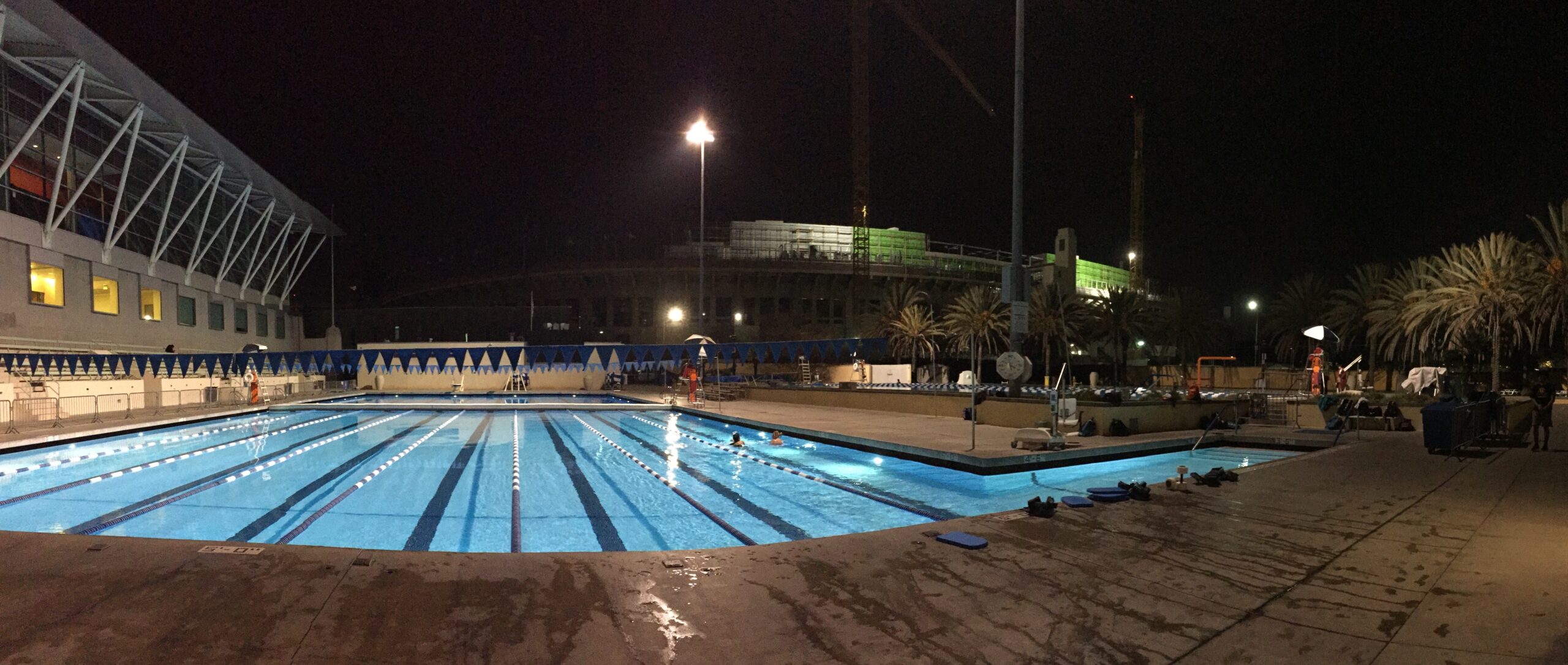 Above is the Los Angeles Swimming Stadium (though, in fact there is no stadium, just a facade) where the 1932 swimming was held. Behind you can see the mighty LA Colosseum. The swimming in 1984 was held at USC, a short walk away (yes, I know no-one walks in LA but it's really possible). I've swum both venues.
In 1984, Rowdy Gaines (USA) won the men's 100 freestyle at 49:80. The women's freestyle was another drawn with both Carrie Steinseifer and Nancy Hogshead clocking 55:92.
Back in 1932, Japan won the swimming medal tally winning X out of X events. Yasuji Miyazaki win the men's freestyle with 58:02. Helene Madison won the women's 100 freestyle for the USA with 1:06.8. Note, in the 50 intervening years, the times had dropped by nine seconds in both events.
Munich – 1972
One of the finest 50m pools I've swum. And I know it's an odd thing to mention, but the tiles are the grippiest I've had the pleasure to walk across.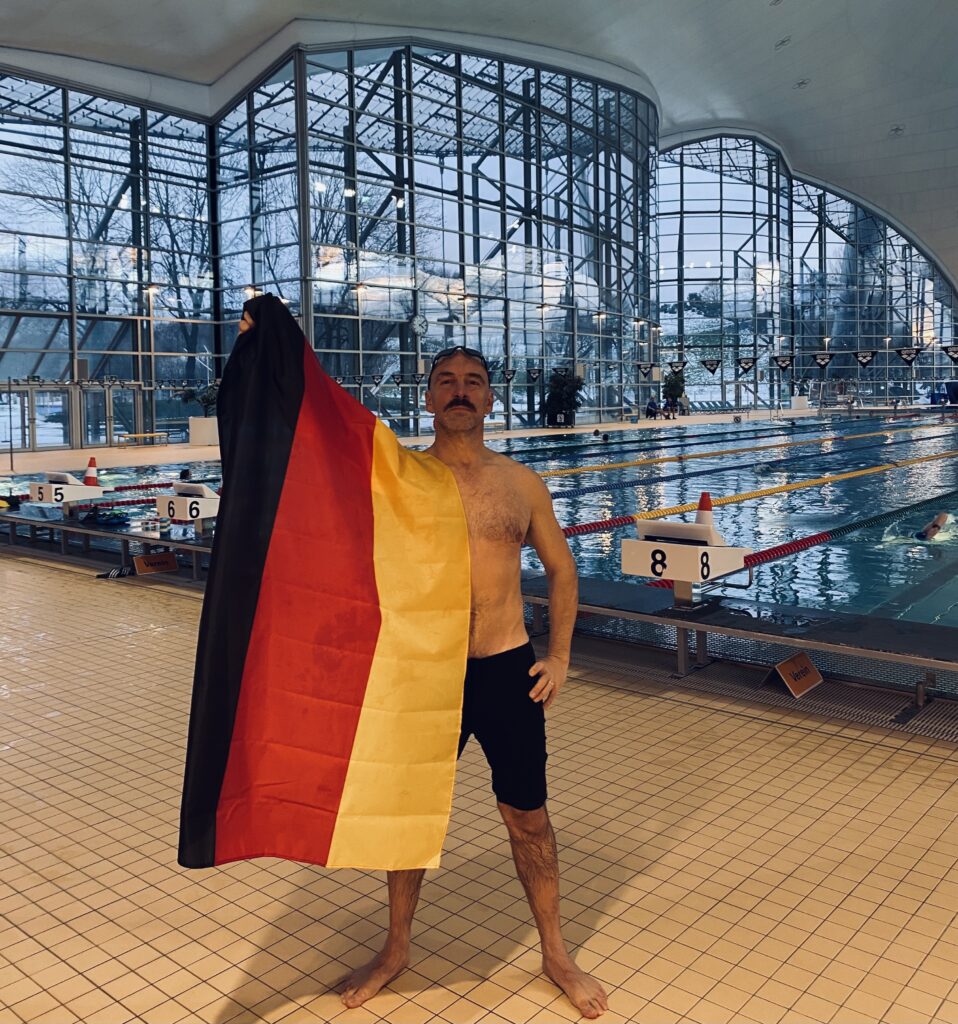 The awful 1972 games. Famous for all the wrong reasons. In this pool, though, the incredible half-dolphin, half-American Mark Spitz won 7 Gold medals, the first person ever to do so. Our own Shane Gould, who was a mere 15 years old, won 5 individual medals, a feat never again equalled in women's swimming.
And that's it, I'm afraid. I have 24 more to go and while Moscow, Russia, host of the 1980 games, currently seems an unlikely possibility, I think I'm in with a chance for all the rest. Though you never know. Only last January, I was super-frustrated to find that Russia's little war with Ukraine effectively closed the former Olympic venue in Paris when I was in town for a few days due to the city's efforts to conserve power.
But I'm happy to go back to Paris anytime to give it another try.
Swim on. The Walrus.