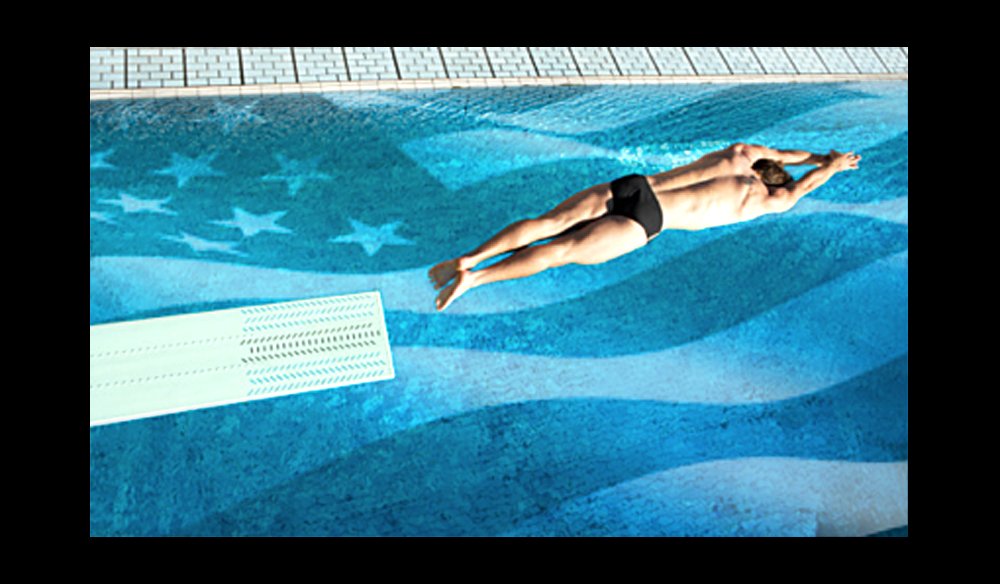 I've been busy – swimming not blogging – and that's how it should be. Mind you, I should do better than this. 9 months between posts is a little slack particularly when I'm knocking over new pools like gnomes before a cannonball. (I can hear some of you now muttering, 'You're the most worstest pool-conquering-blogger I know.')
Anyhoo, the bottom line is in 2013 I conquered 36 new pools, that's 12 ahead of target and it's done wonders for getting the quest back on track (see here the 'Progress against Targets' graphs). I thought of writing about the last 30 pools in one post, but I know I'd never finish it. And no one would ever read it. So, as if it makes a difference, I'll split it into 3 separate posts. The highlight of this one, is I passed Pool #300.
If you're new to the quest, here are the rules I've set myself: FAQs (and some other nonsense) and if you're in need of a refresher course in what a pool is (yes, the question does come up), here's my definition: What exactly is a pool?
All clear? Now read on.
Chelsea, NYC – Pool #296
(view its location here)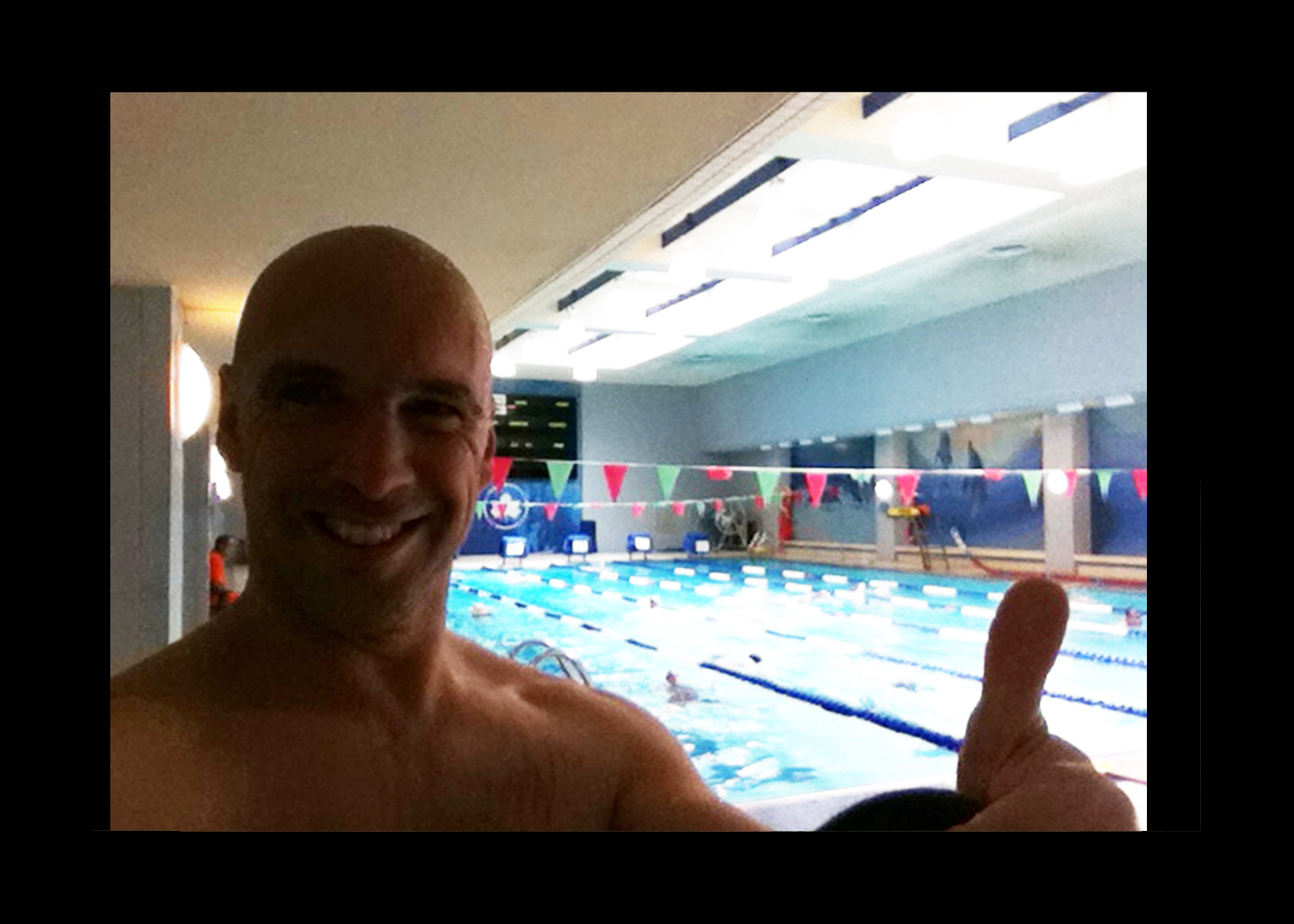 Chelsea's hip. But this pool's in probably the least hip part of it between 9th and 10th avenues. Nothing much to report here, a 75 foot (23 meters) old facility that I can barely remember aside from the fact that to get in I had to go around the corner and get a Money Order on 10th avenue (I kid you not) because their credit card machine wasn't working and no NYC Parks facility will take cash. And I didn't have my chequebook with me. Shame, because cheques are welcome apparently.
Tony Dapolito, NYC – Pool #297
(view its location)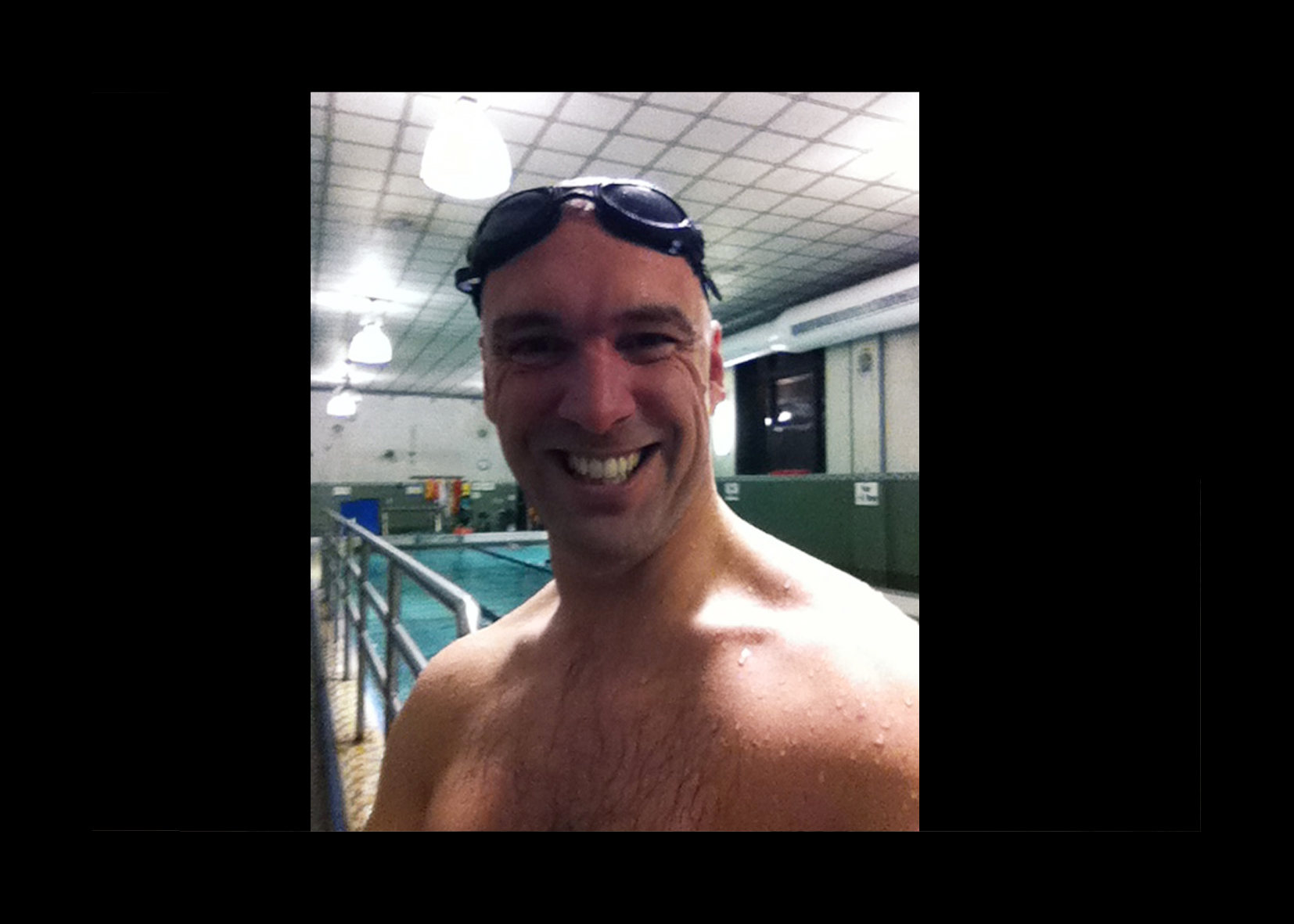 I believe this one is about to be renovated. Demolished would be better. Say no more.
(Horrendous photo too, by the way. My apologies. Looks like I left the bloat filter on.)
Steven's Institute of Technology, New Jersey – Pool #298
(view its location)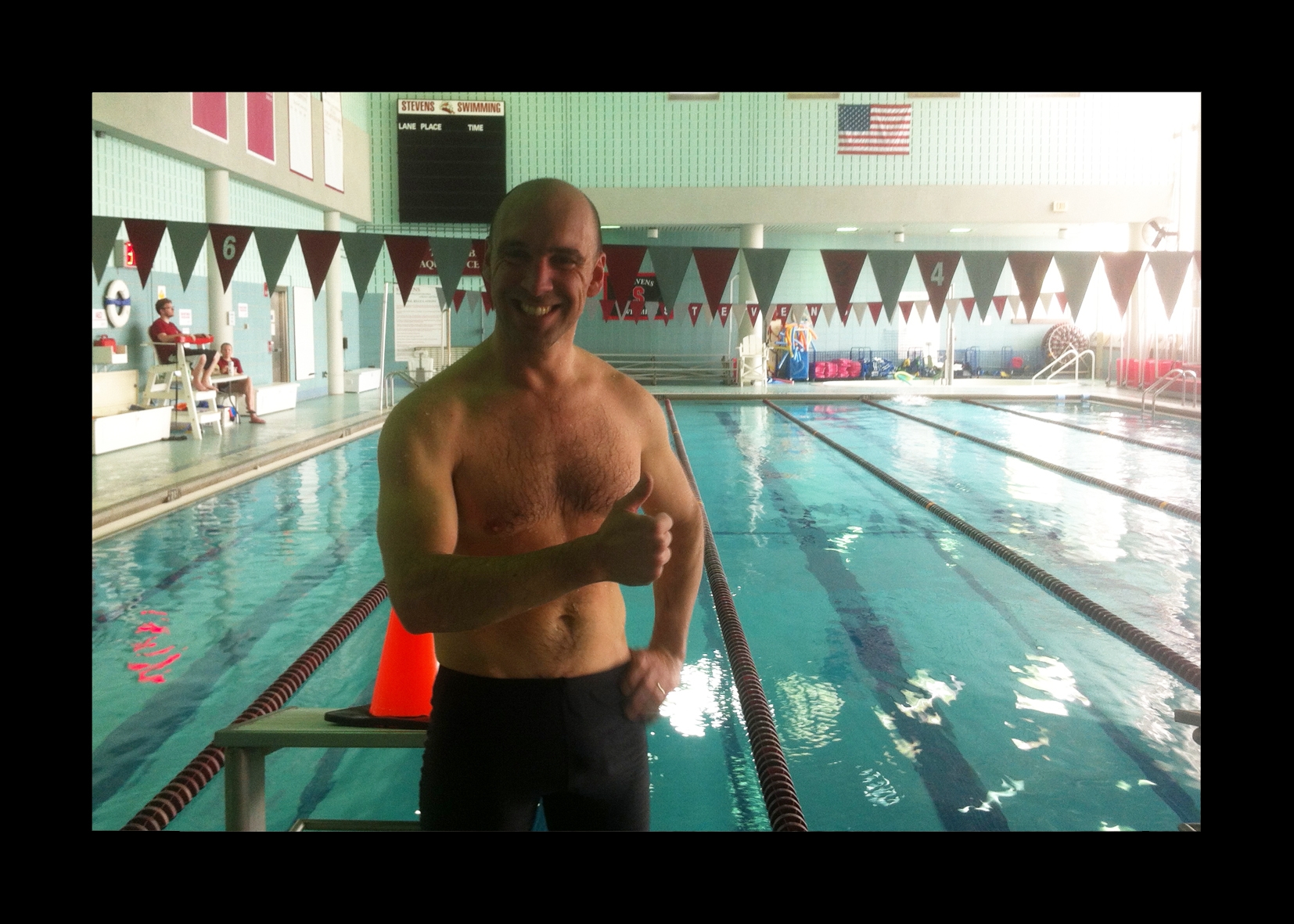 This high tech school is directly across the Hudson from Lower Manhattan (and has correspondingly great views of the city). This was my first New Jersey pool and it's a beautiful facility. Pretty much had the place to myself, and afterwards persuaded the life guard to take my photo whilst I held her rapt attention with a brief history of The Quest.
Rec Center 54, NYC – Pool #299
(view its location)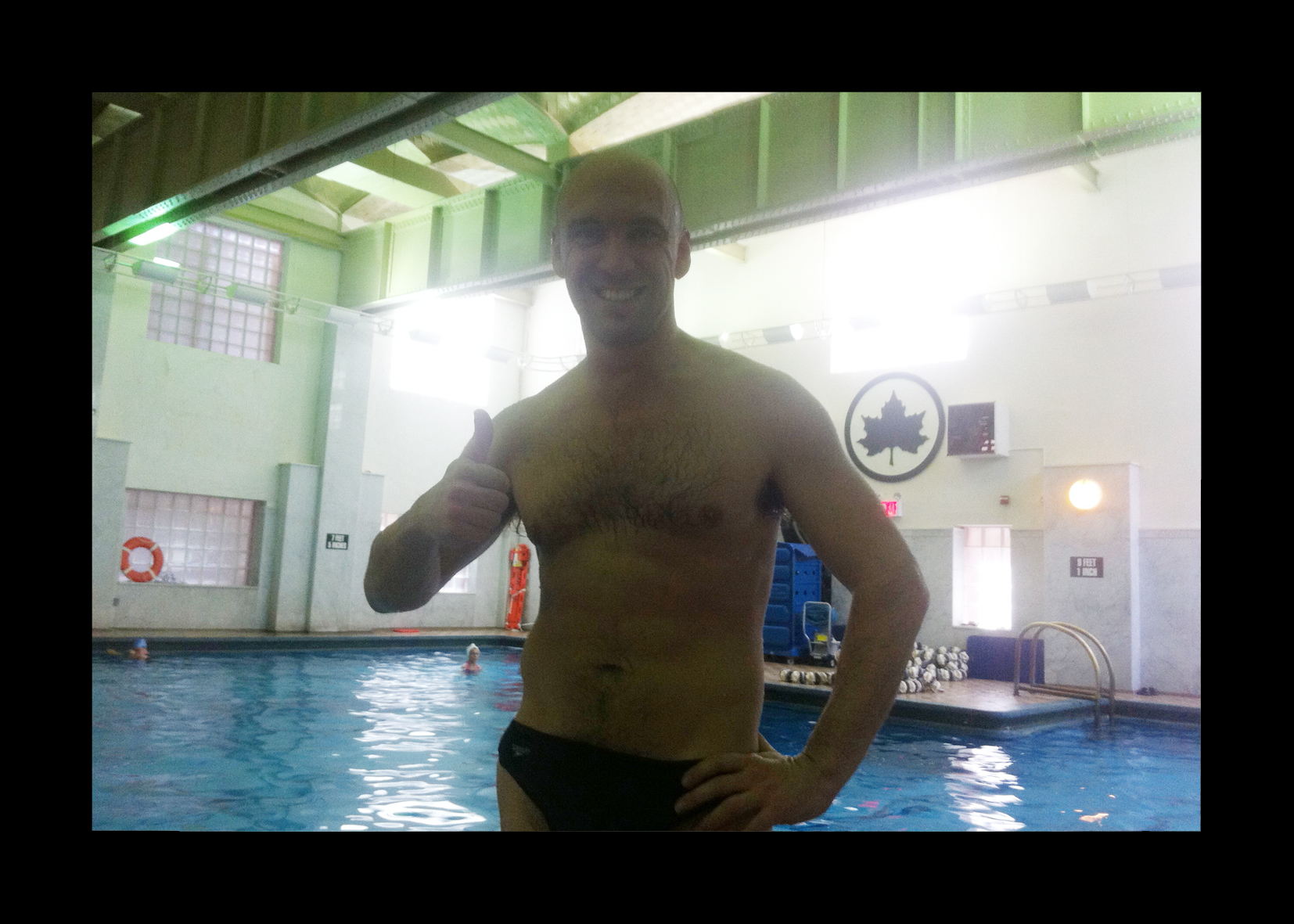 Another city-owned pool, this one on the East Side, built back in the 1500's, or so. Water quality was very nice, as were the staff who gladly loaned me a pair of goggles after I'd discovered mine hadn't taken too kindly to the tumble-drier and had melted. For some reason I donned the Speedos for this conquest, as the photograph attests (I now favour the knee-length style – I find less people stare in horror).
St. Mary's The Bronx, NYC – Pool #300
(view its location)

[anything_slider title="" column="full-width" autoslide="2400″ slider_id="1280″/]
The Everlast ads will tell you nothing soft comes of the Bronx, but I figure something soft can go into it. And so I did. And thus Pool #300 was conquered. That is, 30% of the challenge complete (hence the 3 fingers in the photos – but I'm sure you were hip to that) and while the lifeguard wasn't exactly high-fiving me and yelling 'You da man. YOU DA MAN!!' when I told him the news, I did sense in his eyes a realisation that this was something pretty special. And of course it is. A tough pool in a tough neighbourhood for a tough swimmer. With a marlin on the wall for good measure. As I sat on the bus heading back to Manhattan, I had but one thought – 'Only 700 to go.'
Metropolitan Rec Center, Brooklyn, NYC – pool #301
(view its location)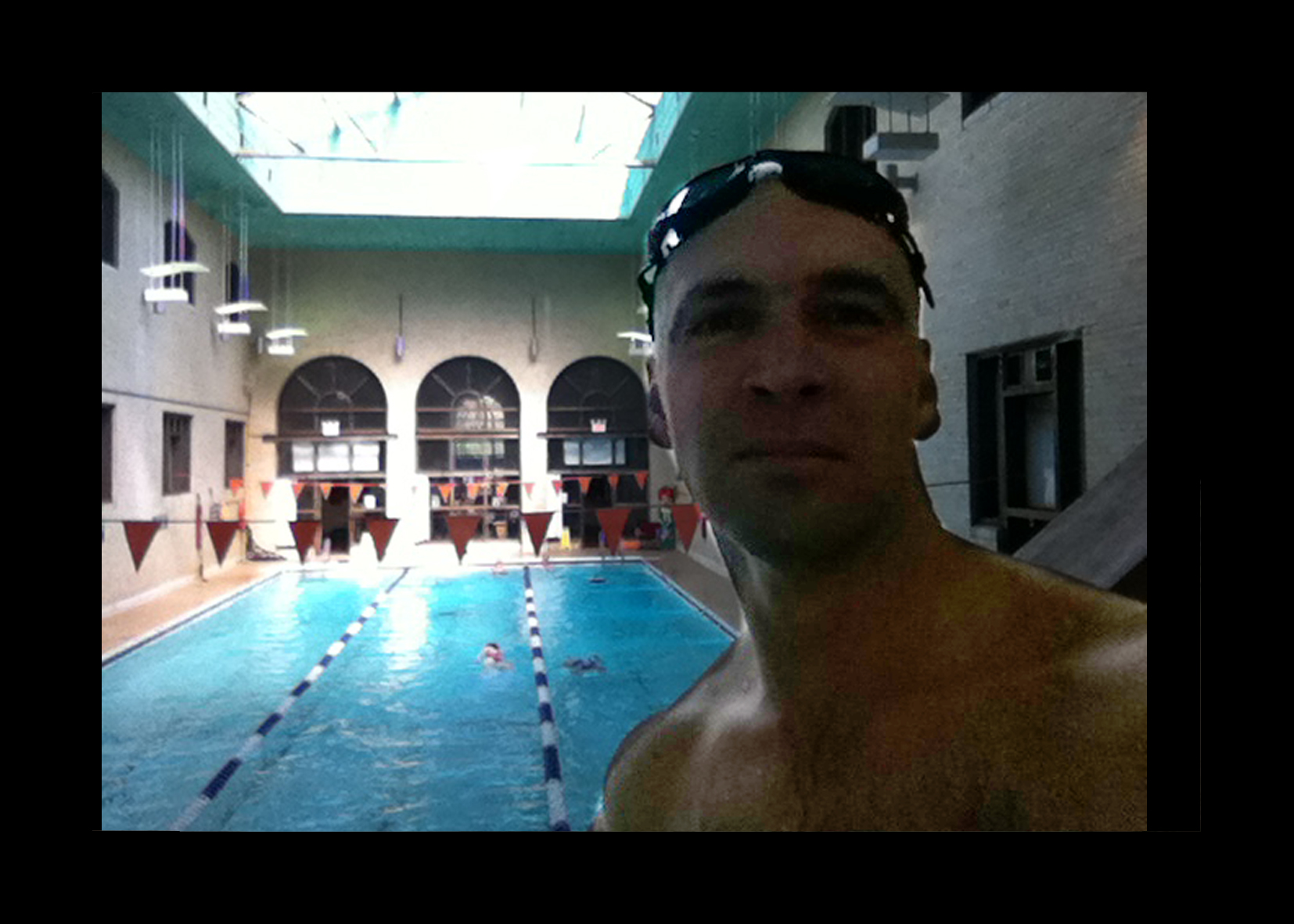 My first Brooklyn pool. Another of the original ones built by the city back in the early 1920's to promote health and physical exercise among the teaming millions crammed into New York. And it's fared pretty well. 22 yards long (New York has only 3 Olympic length pools that I can find so one gets used to the short lengths quickly) it is very pleasant and has a lovely glass roof. As you can see from the photo, it's only 3 lanes wide, so it fills up pretty quickly. Mind you, my aqua-aggression is always just below the surface (don't you love swimming puns!) so I was able to power past the various obstacles patrons I found in my path with that underwater glare I've worked so hard to perfect.
YMCA East Hampton – pool #302
(view its location)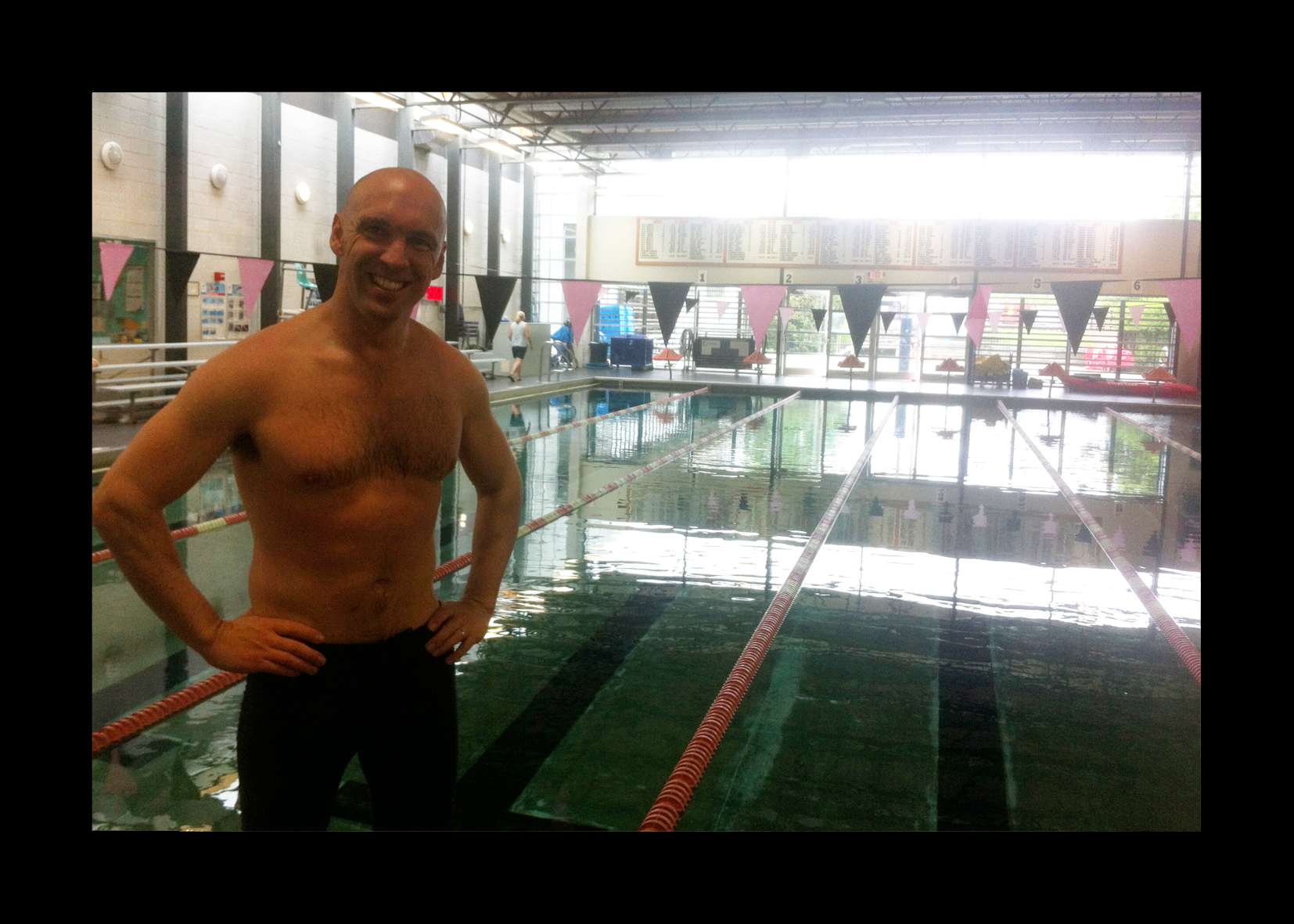 'The Hamptons' refers to a few towns far out on Long Island where the wealthy (and very, very wealthy) have homes the size seldom seen in Ashfield. 'So what were doing out there, Porpoise? I thought you were more the common man?' I hear you ask. Well, there's nothing like a pair of sluggos to break down the barriers between the 'haves' and 'have nots', and besides, when I'm blazing up and down the pool, leaving millionaires, and billionaires (yup, they're thick on the ground in these parts) stranded in my wake, there's a certain 'richness of the soul' that one experiences that no amount of money can buy. That's what I tell myself.
Mind you as you'll note from the photo, there were actually very few wallowing billionaires that day.
Lasker Pool, NYC – pool #303
(view its location)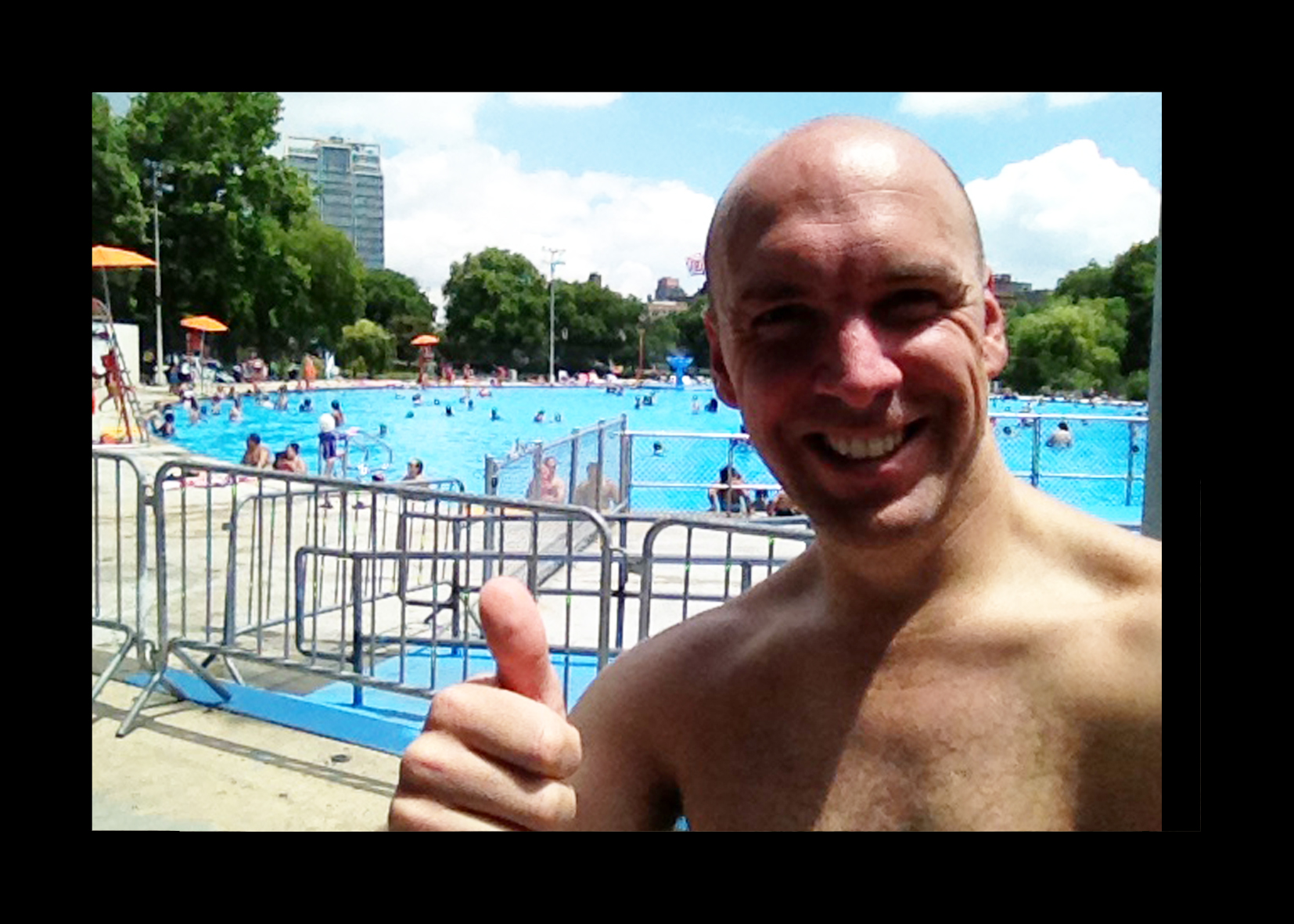 Lasker Rink is the northern-most ice-skating rink in Central Park (the other being the Wolmann Rink). In the summertime, it converts to an enormous pool with practically its own police force. You would think I'm kidding but I counted 7 police officers there the day I conquered the pool. Plus additional Parks and Recreational security people and all manner of others in blue uniforms telling you not to enjoy yourself too much. I took an extreme risk smiling in this photo.
In spite of the counter-terrorism level 'security', the swim was a delight.
Sheltering Arms, NYC – pool #304
(view its location)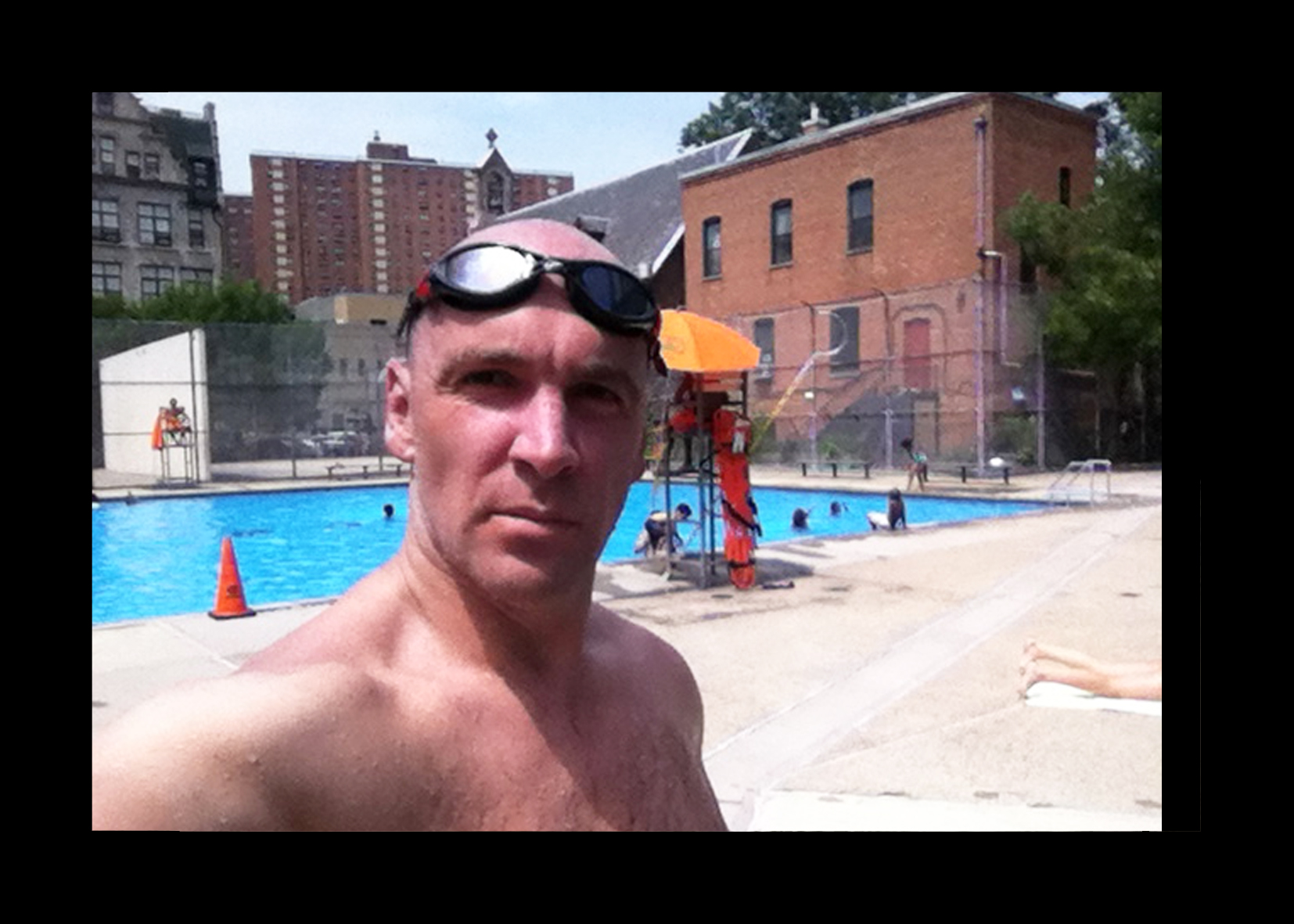 Hiding up in Harlem on Amsterdam Ave, just shy of 129th Street, surrounded by acres of concrete, it's not what you'd call a pretty little place. But the pool's perfectly nice and clean and that's good enough for me.
This photo was snapped right before a cop (only one at this pool) came up and excitedly told me to put the phone away. My winning grin and heavily accented, 'No worries, mate,' kept him from drawing his gun, I'm sure. It seems photographing at a city pool is an offence right up there with running and jumping into the water.
Chelsea Piers, NYC – pool #305
(view its location)

[anything_slider title="" column="full-width" autoslide="2450″ slider_id="1311″/]
Chelsea Piers is actually 3 piers poking out into the Hudson that contain all manner of sporting facilities – indoor soccer, gyms, two ice rinks and a pool (of course). You've got to be a member of the gym to swim here but I'm good at wrangling a free 'observation swim', and so, for the Good of The Quest, I did.
It's got a decent view too – you'll see above the view south down the river. On the original you can actually see the Statue of Liberty. And just for interest, I've included a shot of self with the current New York themed towel – the Mets. I have no idea what the Mets are, or what they do, but only today a lifeguard, upon seeing my towel, yelled across at me, 'Go the Mets.' Obviously, the recognition was lacking in my face, as he felt he needed to yell it again when I stared back.
Just one of those New York (swimming) moments.
Part 2 of 2013 in Review, where I head to Florida and much more besides, is on its way.